BLATTWERK
Material Research
The unused and existing material foliage becomes a potential raw material that can replace and/or supplement expensive and complex panel materials, thus counteracting the burden of deforestation and high energy consumption. Through bio-based glues, the material can be completely biodegraded and returned to the biological cycle. The colour, shape and structure are different depending on the type of leaf.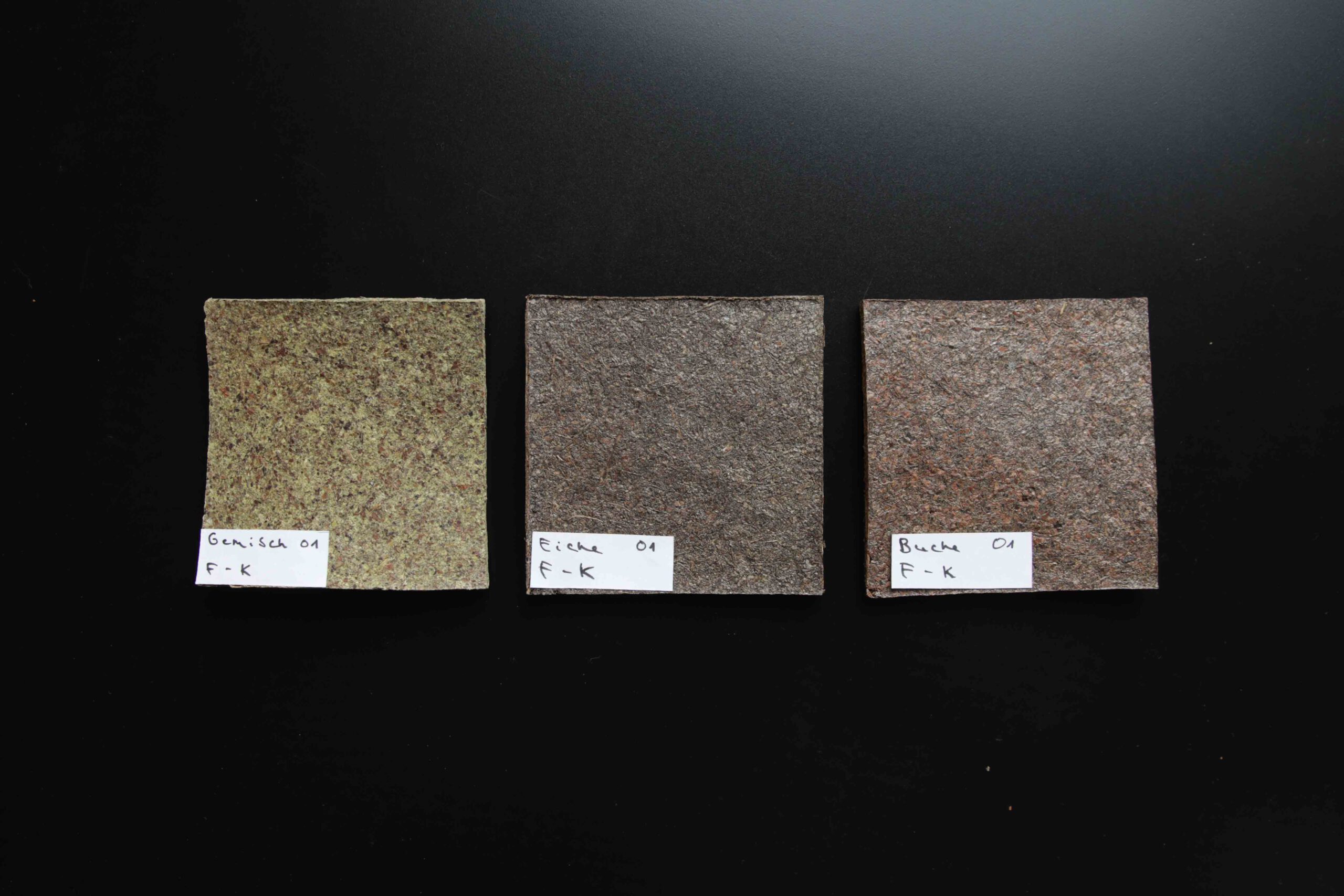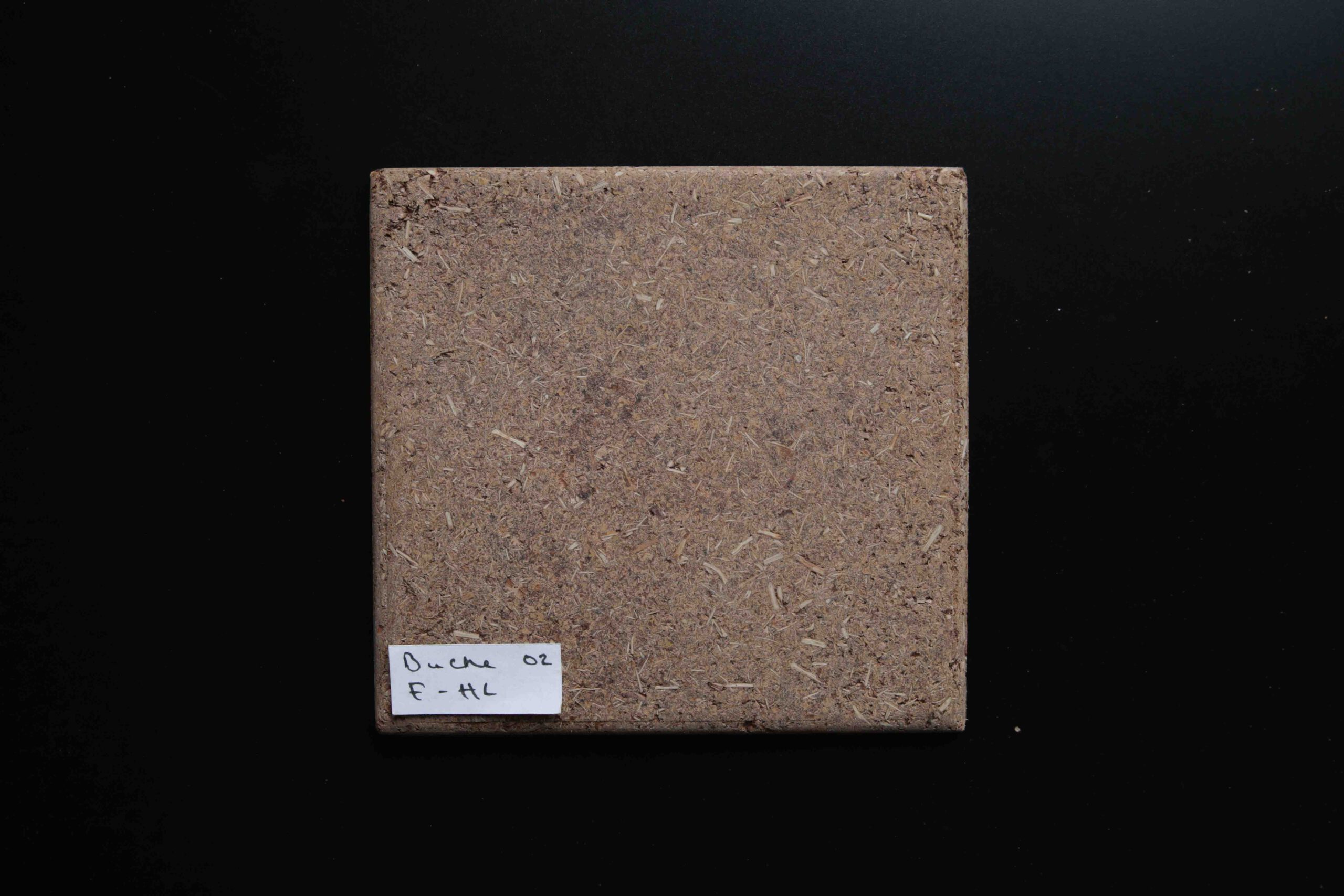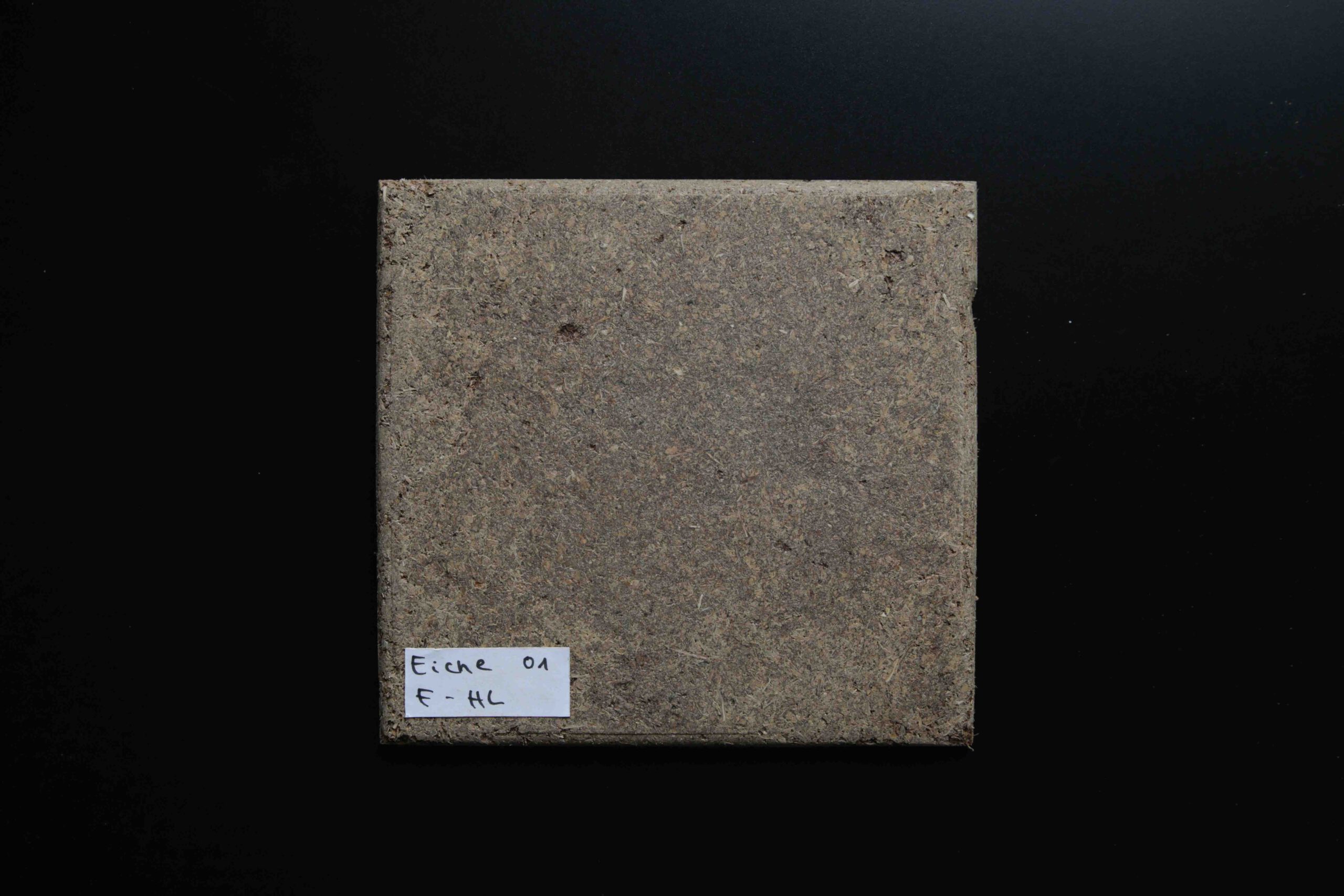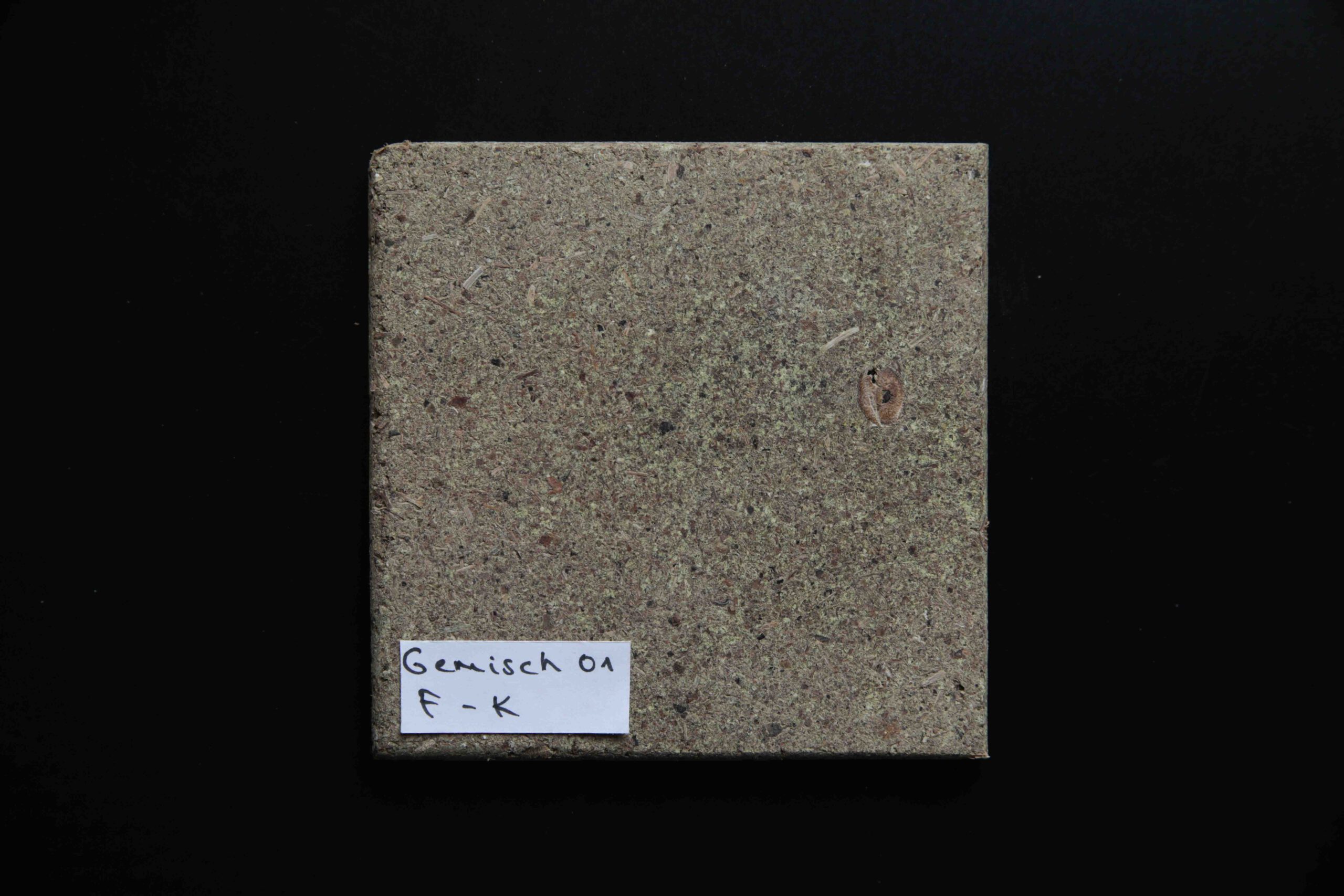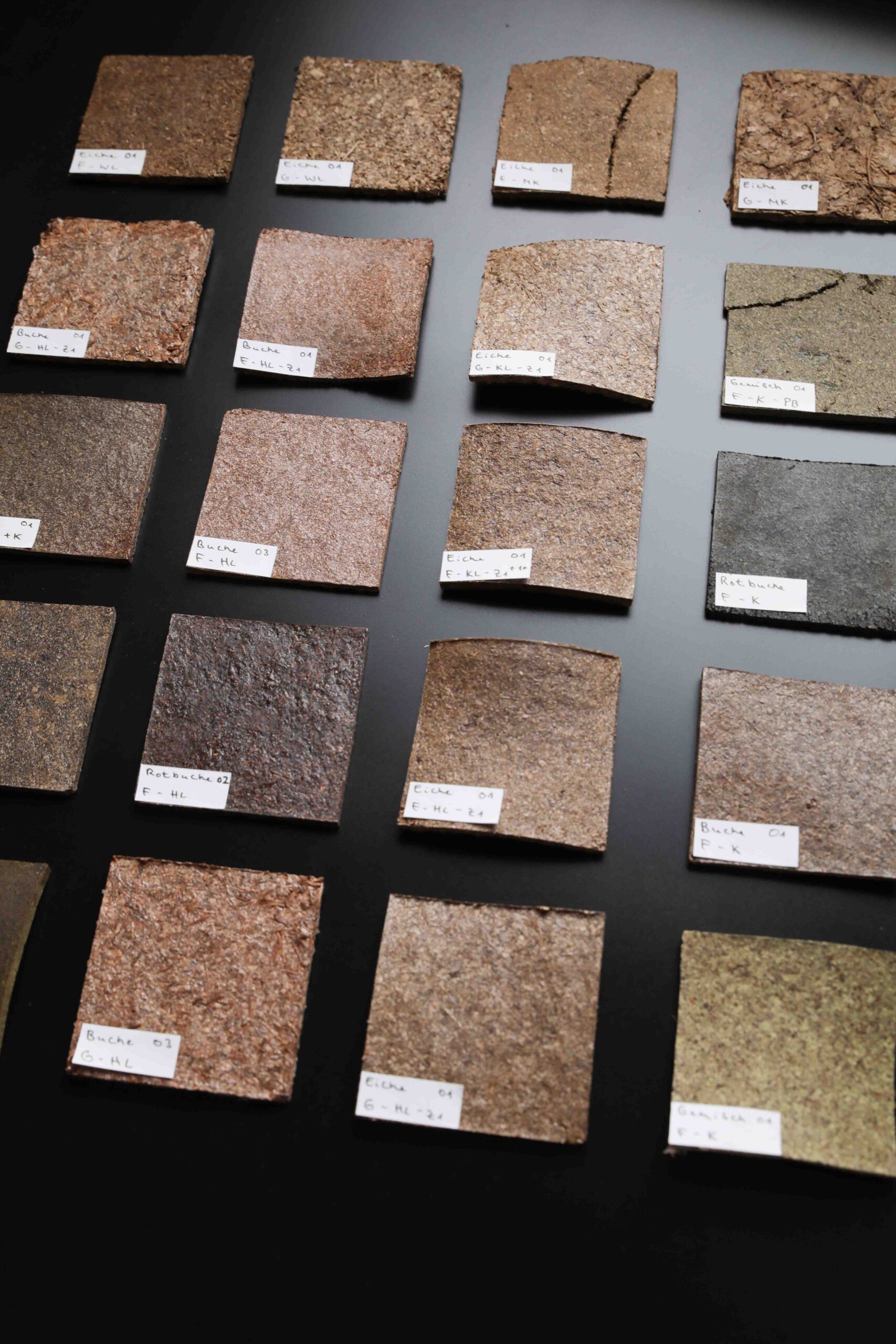 In cooperation with Alexander Ebert, we mixed several biological and mineral glues with shredded leaves in two grain sizes in a test series and pressed them into small sheets. In the test series, we were able to identify various problems and solve them in further production.
Furthermore, it has been shown that depending on the glue and the type of foliage, different qualities in colour and structure could be achieved. In their physical properties, the boards seem to depend mainly on the chosen glue.